Counseling

Since the publication of my books, Addiction to Love and The Art of Changing, many people have asked me for my advice. I am happy to say that I have finally decided to hang out my shingle and make my services available. Please understand that I am not a therapist. I am a licensed teacher—with 38 years of experience helping people understand the nature and origin of their problems and how they can find the path to a better life. My specialty is working with love addicts, avoidance addicts, codependents and couples. I am also a wounded healer which means I am a recovering love addict and codependent myself. This is why I know healing is possible and that my advice really works.
Zoom/Phone Consultation
By appointment only:
$100/session (fifty minutes)
Followup sessions
$50/session (30 minutes)

A review of your case and a diagnosis, followed by an explanation of our work together and homework assignments for the next session
From this point on, the sessions are usually thirty minutes. Our time together will be a discussion of how to treat codependency and love addition. I do Transactional Analysis, also known as "inner child work." I help people work the steps if they prefer that treatment, but I recommend what we call psychodynamics (exploring the relationship between your childhood issues and your current codependency and love addiction.)
If you need me daily the fee goes down to $25/per session.
Email me if you have any questions about what I offer. Please bring a journal to the meeting to take notes and to do your homework assignments.

Email Consultation
The value of an email consultation is that you have a transcript of the infomation I provide for future reference. The first step in recovery is to understand what is wrong and what you can do about it. Recovery happens slowly in small steps. So a written consultation will be with you throughout the entire process . Then you can add therapy with a professional to supplement your recovery. There is no time limit. I will provide all the information you need to heal and move on.
After you send a payment, tell me your story and include a list of questions. I will then give you an expert opinion about your situation, suggestions on how to heal, information about healthy relationships, and the answers to all your questions. The fee is $1/minute.
From Love Addict: "You've been so helpful in pointing me in the right direction for my recovery. I love my therapist but she doesn't understand codependency or all the different kinds of love addiction."

If you are a therapist or wounded healer and want to learn more about love addiction, I recommend my six-week course which includes a certificate of completion, It is based on the class I taught for 15 years. You will receive written material and homework assignments. The fee is $100.

The Difference Between Psychotherapy
and What I Offer
Psychotherapy is done with a licensed therapist. It can be defined in different ways. Click here for a detailed list of definitions.
My background is in teaching. I am a licensed teacher in the state of California. My counseling takes my teaching to a personal level. It is to the point and advice-driven. I have studied psychotherapy enough to know when I should not be working with someone, so if I do engage with a client I may confront him or her directly rather than tiptoe around the problem.
My expertise is teaching people how to help themselves. I have been doing this for 38 years since I discovered I was a love addict and codependent.
Remember: There is always a brighter tomorrow. Trust me. I have been there. I know what the pain is like and what it takes to recover. It takes time and we must be patient. But we cannot do this alone. As they say in CoDA. We need each other.

Announcement: In 2014 I began working as a concierge teacher. I have been to Switzerland and my last client flew in from Germany. If you want to schedule this three-day workshop I can come to you or you can come to me. Each day we spend four hours together in a hotel room (10-12 am & 1-4 pm). Usually three days will be enough time to really get you started in recovery. You might call it a mini-treatment center with only you as a client. Contact me for more information.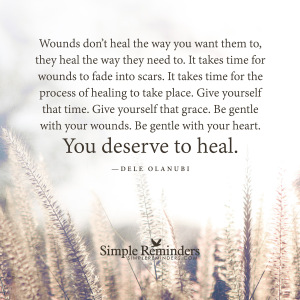 Home • Contact • Writings • Links