Counseling/Consultation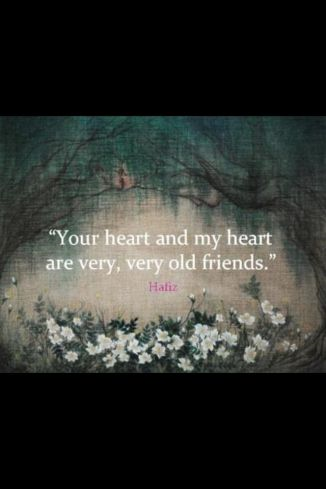 Since the publication of my books, Addiction to Love and The Art of Changing, many people have asked me for my advice. I am happy to say that I have finally decided to hang out my shingle and make my services available. Please understand that I am not a licensed therapist. I am a licensed teacher—with 30 years of experience helping people understand the nature and origin of their problems and how they can find the path to a better life. My specialty is working with love addicts.
I do most of my work over the phone, email and Skype. It will be your choice. This session is about you and what you need. Try to keep your spirits up until we start our work.
In most cases, only a few sessions are needed to get you started. I will then offer you referrals to other support services if necessary. Whether we work together or this turns out to be a consultation will be up to you. Once again, this is about your needs and your pain and your brighter tomorrow.
Please do not send me a long history of your situation as I prefer to hear your story for myself. Thanks.
My standard fee is $100/hour, but I do sliding scale and you can pay what you can afford.
If you can't afford my services please see
the message board I created for Love Addicts Anonymous.
Message Board for Love Addicts

Announcement: In 2014 I began working as a concierge teacher. I have been to Switzerland and my last client flew in from Germany. If you want to schedule this three-day workshop I can come to you or you can come to me. Each day we spend four hours together in a hotel room (10-12 am & 1-4 pm). Usually three days will be enough time to really get you started in recovery. You might call it a mini-treatment center with only you as a client. Contact me for more information. I have letters of recommendation below.
From Jonathan: "Thank you very much for your time. The last days had more effect on me than 2 years of therapy. We will continue . . . " [2015].
From my client in Switzerland . . .
I am a 46 year old male. In 2012, I was at a point in my life where I finally separated from my 11-year-old relationship with an abusive partner. Then, immediately, I jumped into a new relationship. She was beautiful and fueled my interest to the maximum, up to a point where I could not focus on anything else. I was obsessed.
Convinced that I had found my true love, instead I found myself entering again into a relationship with another abusive person, this time someone with narcissistic tendencies. Soon I was in despair, I did not understand what was happening to me, despite my 6 year journey to find myself at retreats and seminars.
In 2013, I was handed a book written by Susan Peabody, and I decided to write to her. It was the best decision of my life.
Susan and I started our introduction through email to understand if there was a solid program to help me out of this situation. After a couple of professional emails, it was clear that Susan could help me.
Since we lived on different continents we decided that the best approach was to have Susan fly in to begin her one-on-one sessions, where the speed of learning and Susan's interpersonal skills and wisdom could help me immdeiately without delay. This was the right approach for me.
The sessions were strong and confrontational and helped me to really understand my patterns in relating to women and why time after time I fell for the same type of abusive woman. Of course, it was difficult to look in the mirror and be confronted with my own destructive patterns, and behaviors, but I did it. I looked at all that had happended in an adult way. They are no blocks anymore for my further development.
Today, I have a solid insight into my upbringing, the scars and neglect, and my coping mechanisms. It is clear how I fell into the trap of love addiction. In the final session, Susan and I worked on my Imago, the unconscious ideal partner, which was born out of my dysfunctional family upbringing. We followed up by constructing the image of the healthy partner for me. Susan was instrumental in all this and she kept me away from falling into the traps of love addiction.
Since my time with Susan, I feel whole, I am content with myself and have met a wonderful woman, whom I will marry and have a family with. My patterns of abuse are gone, and I am now what Susan calls, "relationship material."
I want to recommend Susan to any person who is motivated to look deep into the mirror. If you can afford it, please sign up for her training sessions, which helped me more than my six years in therapy.
Andre, 2015

Initial Consultation
Compatibility Test for Couples
Resume
Pdf version for printing with Acrobat
The Difference Between Psychotherapy
and What I Offer
Psychotherapy is done with a licensed therapist. It can be defined in different ways. Click here for a detailed list of definitions.
My background is in teaching. I am a licensed teacher in the state of California. My counseling takes my teaching to a personal level. It is to the point and advice-driven. I have studied psychotherapy enough to know when I should not be working with someone, so if I do engage with a client I may confront him or her directly rather than tiptoe around the problem. Think Dr. Phil.
My speciality is teaching people how to help themselves. I have been doing this for 30 years since I discovered I was a love addict. Once I get you started, it is up to you to avail yourself of other resources and move forward.

Remember: There is always a brighter tomorrow. Trust me. I am a recovering love addict. I have been there. I know what the pain is like and what it takes to recover. It takes time and we must be patient. But we cannot do this alone. As they say in CoDA. We need God and we need each other. God bless you all.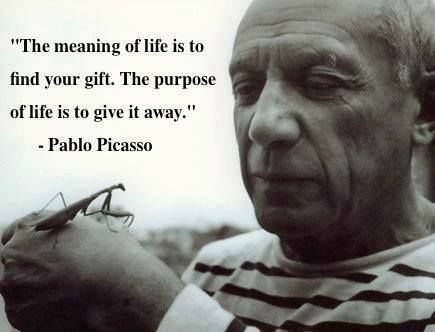 Home • Contact • Writings • Links