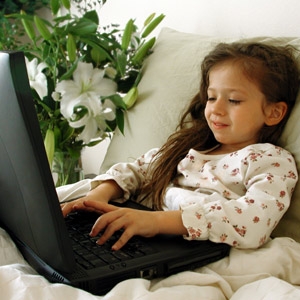 The internet has kept my work alive. I really believe that if it were not for God and the internet my book would be gathering dust on my bookshelf.
The following links take you to articles that have been written about me, written about my book, or cited my work.
I have always been in love with self-help books because they talk about complicated issues in a form that is easy to read and hold your interest.
When I write I cannot always find a word to describe an important concept, so I create terms. Some of them make it the internet without giving me credit. That is okay as long as people get the point.
My favorite self-created works (or terms) are seductive withholder, stuational narcissist and ambivalent love addict. In my article "Typical Kinds of Love Addicts," you will see a complete list of terms I have created to describe the different kinds of love addicts; i.e. sabatour, romance addict, obsessed love addict, torchbearer, narcissist love addict,. They come from a lecture I gave in Oakland, Calfornia, circa 2003.
To some extent I can also take credit for being the first person to use the word "love addict" in a book. Only SLAA used it in print before my book came out in 1989. A friend who was dying gave me the idea. I was reading a rough draft of my book to her and I kept using the phrase "person who was addicted," or just the word "addict." Suddenly my beloved friend said, "Susan, why dont' you just use the term 'love addict.'" I thought she was brilliant and re-did the whole book to incorporate this simple term. Like Anne Schaef, in her groundbreaking book Escape from Intimacy, I was interested in getting beyond the term codependent and co-alcoholic. We are not co- anything. We are full-fledged addicts in our own right. This idea comes from Anne, but I created the term.
Forgive me if I am tooting my own horn, but unlike other authors I have made very little money over the years. Getting a little recognition is all I have.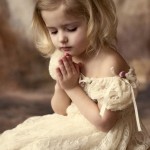 Here are the internet links. Contact me if any of them are broken. Please note that some of these articles credit the organization Love Addicts Anonymous (LAA). This is because they are not aware that I wrote all the literature for LAA which I co-founded with Howard G in 2004.
Some of these articles are more helpful than others. I cannot endorse any article in particular, but I appreciate being cited. No everyone who uses my material does that.
I warn you that there is a lot of redundancy. The article, "Typical Kinds of Love Addicts," which I wrote for a workshop I was giving in 2004, is used over and over again. Each author presents their own ideas about love addiction and recovery intertwined with the information I provide about the variety of different types of love addiction.
How to Get Rid of Love Obsession
Social Anxiety Forum
Plagarized from my Workbook.
Every Narcissists Needs a Love Addict
On Again Off Again Relationship
Why Do People Go Back to Bad Relationships
Types of Love Addicts in Romanian
Types of Love Addicts in Italian
Seductive Withholders Em Power
Love Addiction [All Treatment]
Romance-Addiction: More-Than-You-Think
San Francisco Examiner.com
When Love Becomes a Fatal Attraction
Socyberty Magazine
Love Addicts Anonymous Literature
Love & Reflections by Sam Elliot
Web Article about Seductive Withholder
When Love Becomes Fatal Attraction
Seductive Withholders in Temple Illuminatus
Relationship Addiction vs. Codependency
Is it Love or Is it Addiction?
Abusive Relationship and Love Addiction
Ambivalent Love Addict on Message Board
Kinds of Love Addicts (Daily Strength)
Codependence & Love Addiction
Susan's 40 Questions
I have no copy, but Susan's work made it to the Ann Landers column in the Chicago Tribute.

Home • Counseling • Links