Most of Susan's recovery articles can now be found in one volume—Standing in the Light.

Typical Kinds of Love Addicts
Susan created this list in 2004
Recovery and the Art of Changing
Understanding the Addictive Personality
The Pleasure Compulsion: Play It Again Sam
Triangles: The Agony and Ecstasy
12 Steps to Building Self-Esteem
Ambivalence
Susan created this term in 2004 for Love Addicts Anonymous.
She now uses the term "The Ambivalent."
Typical Kinds of Love Addicts (in Italian)
The Underlying Fear of Intimacy
15 Steps to Healing Yourself Before a Relationship
Seductive Withholders
Susan created this term in 1985.
The Ingredients of a Healthy Relationship
The Progression of a Healthy Relationship
Flame of Desire: Understanding Love Addiction
Being Single: Is it a Fate Worse than Death?
The Imago
Harville Hendrix
Working the 12 Steps: Keeping it Simple
Is Love Addiction Different From Sex Addiction?
Where Kindness Leaves Off & Codpendency Begins
My Newest Articles are on My Blog

Susan is now considered a pioneer in the field of love addiction. She began teaching about this in 1985. Her book came out in 1989. It is now in its third edition. She created the list of "Typical Kinds of Love Addiction," in 2004, and created the program Love Addicts Anonymous that same year. Today she still writes articles about the underlying issues of love addiction that lead to a longer remission.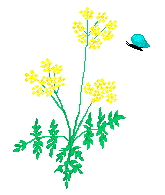 Home • Contact • Counseling • Links